We are called to witness by our life to God's faithful love for the Jewish people.
This call implies that our apostolic life is characterized by a three fold commitment:
to the Church, to the Jewish people and to a world of justice, peace and love.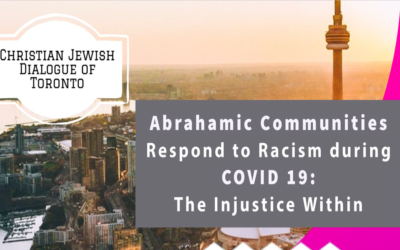 22 October, 7 pm (Toronto time) In partnership with the Sisters of Our Lady of Sion and Fraser Centre for Practical Theology (Regis College), the Christian Jewish Dialogue of Toronto (CJDT) presents an online event that explores systemic racism through a...
read more